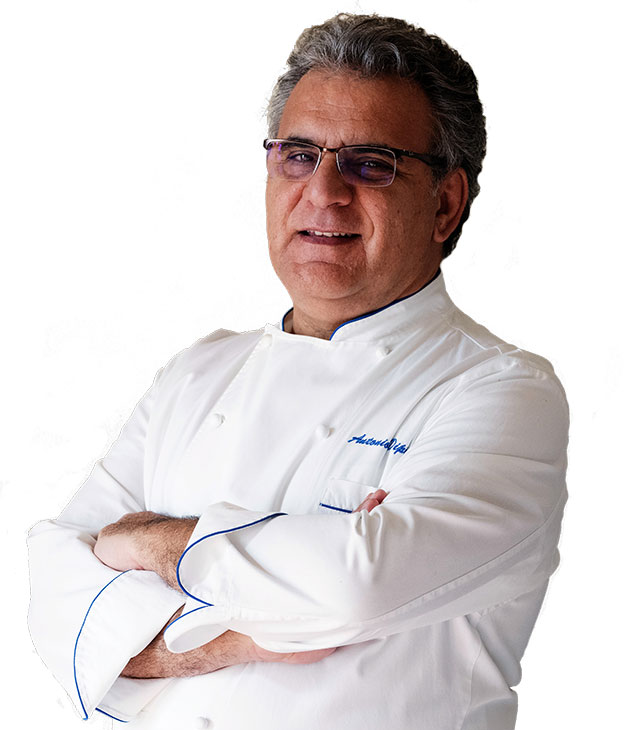 "My daily work as a chef does not bore me. Every recipe is born from creativity which I transmit in the "perfect marriage" of right taste equilibriums.
Every dish is the fruit of family tradition and personal experience, each of them exalts the scents, tastes and authenticity of the products from our land and sea."
Rarity Wine Cellar and Enoteca
Our cellar has been described by Maestro Luigi Veronelli as a "Legendary one"
Learn more
Caravella Art Gallery
Since 2009 La Caravella Art Gallery is the reference point for the artistic ceramics of the Amalfi Coast
Where we are
Give a dinner as a gift
It's a lovely gift and a very tasty one, to give your friends a dinner as a present
Book the table
Wine of the month
The "Radici" Taurasi Mastroberardino Reserve is one of the wines that best express the character and the beauty of an important vine such as Aglianico di Taurasi.
This wine was produced by Mastroberardino for the first time in 1986 and is the result of a long and careful research that has had as object the exposure, the chemical-physical composition and the lay of the land. The character, structure and aromatic concentration are the main strengths of this prestigious representative of Irpinia viticulture.
The grapes used come from the upper part of the Montemarano vineyard with a South-East exposure and a clayey-calcareous soil. The altitude is about 550 m and the system of espalier breeding with a plant density of 3,500 vines / hectare and a yield of about 45 q / hectare.
The "Radici" Taurasi Riserva Mastroberardino then undergoes a classic red vinification, with long maceration on the skins at a controlled temperature; aging in French oak barrels and Slavonian oak barrels for a period of about 30 months and, subsequently, at least 36 months of aging in bottle.
Buy Now