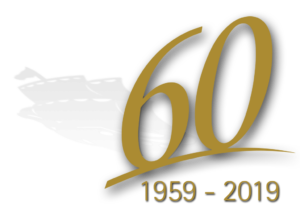 Sixty years ago in 1959, my dad Franco, my mum Anna and his brother decided to open the restaurant with little money and a lots of debits.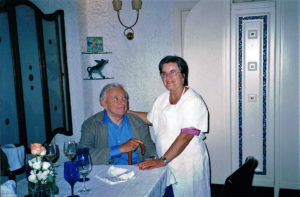 It was a restaurant and a pizza place, called "La Caravella".
It was a local restaurant of good quality. Nowadays, the spaces and the furniture of the restaurant are similar to the original one of 1959, obviously kept in good conditionsthanksto several restorations and technological improvements.
Today you can find real treasures when you step in: the floor out of red marble from Verona, the curly-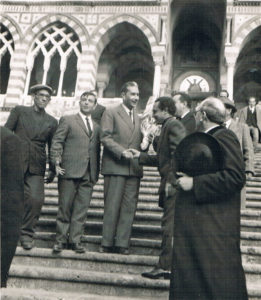 shaped plasters (which are a dream for many architects), the centennial frescoed ceilings, the drapes by Alois from San Leucio founded in the 18th century and suppliers ofthe Vatican and several Royal families, the porcelains by Richard Ginori, the silver ware by Sambonet and designed by Giò Ponti and the crystals from Murano.
The history… It was during the Sixties when La Caravella represented a meeting point of the Grand Tour on the Amalfi Coast, the place where turbulent loves were born, where secret deals were signed and where everything contributed to turn the Amalfi Coast into what it represents now, one of the most known and appreciated places in the world. After several experiences all over the world, I started to follow the family tradition in 1987. Thanks to my father and my mother we were the first restaurant in Southern Italy to be awarded Michelin star in 1969, later lost in the Eighties and reobtained in the Nineties thanks to myself…
In those years, I was able to look forward and to change the direction of the Italian restaurant tradition and I realised the dream of my life: a cellar with temperature and humidity control which was something new at that time so that many colleagues of mine thought I was crazy. My passion was mistaken for madness, but I just prefigured the time, and nowadays the formula of food-wine-art has become the winning form for all excellent restaurants.
Today we are Restaurant-Museum, Wine Cellar & Art Galler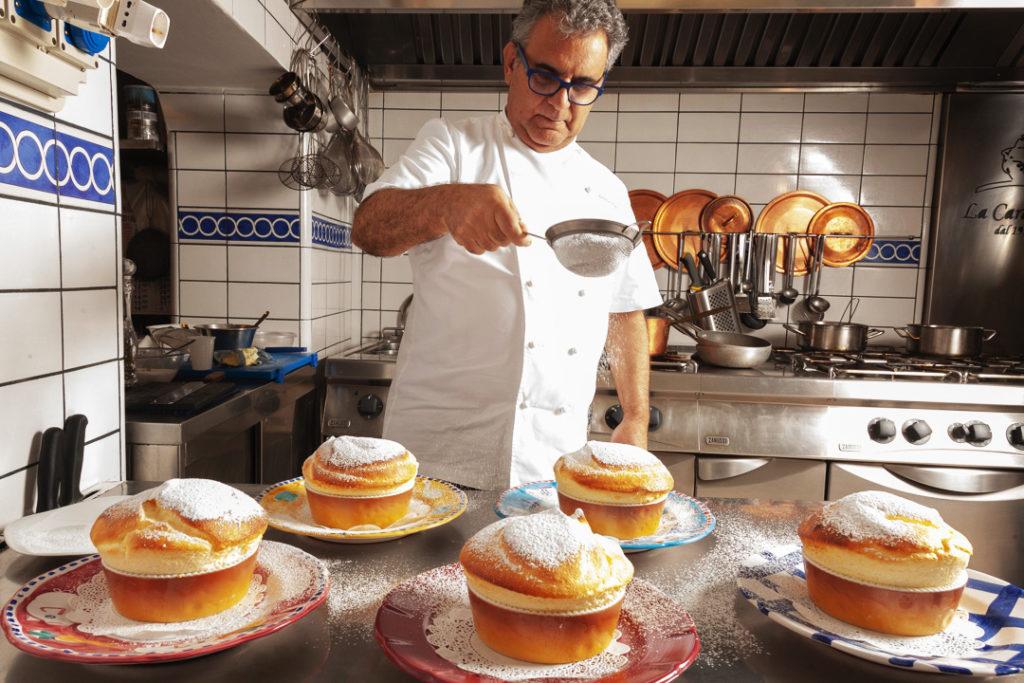 DISCOVER OUR 60 YEARS MENU